WELCOME
What's happening this Christmas?
Welcome to
St Peter's Church
Welcome to St Peter's Yateley! We are a worshipping community with a passion to build the kingdom of God, right here in Yateley.
We aim to be a welcoming, God-filled fellowship who are open-hearted & whole-hearted in our desire to offer the love of Jesus to the people around us.
​
We hold services that suit both traditional and contemporary styles.
​
We would love to welcome you at any activities we have in the church, please take a moment to explore.
Join our ONLINE Services
​
We are currently operating 2 services every Sunday
​
To view the 8am click here
To view this mornings 10am service please click here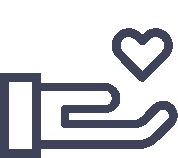 Our values
Broken-hearted: A compassion and humility that seeks to create a better world.
Open-hearted: A positive and progressive attitude that welcomes others and embraces change as we pursue the opportunity in God's Kingdom.
Wholehearted: A passionate and committed faith that pursues a Christian life-style.
We'd love to send you some information about the church and help you to get connected, so please complete the form below and we'll be in touch. You can update your preferences anytime by logging into Church Suite.
Safeguarding Policy
​
All of our policy and practice guidance has been approved by the House of Bishops and must, where relevant, be followed by all Church Bodies* and Church Officers**.
​
To view our policy and practice guidance documents, please see here.
​
*Church Bodies includes PCCs, diocesan bodies, cathedrals, religious communities, theological training institutions and the National Church Institutions. This policy will apply to the whole of the provinces of Canterbury and York (including the Diocese in Europe subject to local variations/modifications). There is also an expectation that the policy will apply to the Channel Islands and Sodor and Man unless there is specific local legislation in a jurisdiction that would prevent adoption.
**A "Church Officer" is anyone appointed/elected by or on behalf of the Church to a post or role, whether they are ordained or lay, paid or unpaid.